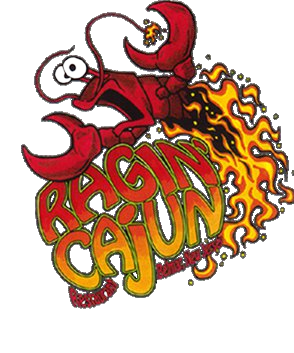 Think of us as Belmar's Little Bayou serving up some of the best Cajun food on the Jersey Shore! Stop by for customer favorites like Alligator Sausage, Blackened Tuna, Swamp Daddy Pasta, & Seafood Jambalaya. The intimacy of our dining room and open kitchen lets you know the dishes are prepared especially for you. A night at this tiny restaurant is like going to a dinner party with 50 close friends. Everyone is like family. 
Looking to order a gift card? Click here!
Our cozy dining room is the perfect place to enjoy an intimate meal with your loved one. Whether you're celebrating a special occasion or just looking for a romantic night out, our cozy dining room will make you feel right at home.
Whether it's a date night or a family night out, we've got a patio for you to enjoy the fresh air and views of the sunset, with some delicious food to enjoy in the spring and summer! Discover our wonderful collection of gifts and merchandise, only available at Ragin Cajun.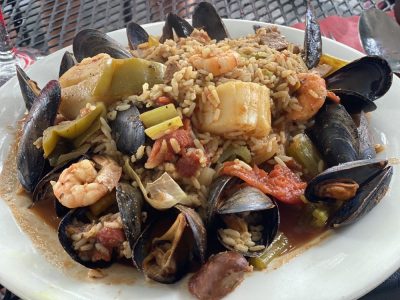 Our signature rice dish that cannot be spiced down. A combination of Andouille sausage, celery, onions, green peppers and tomatoes.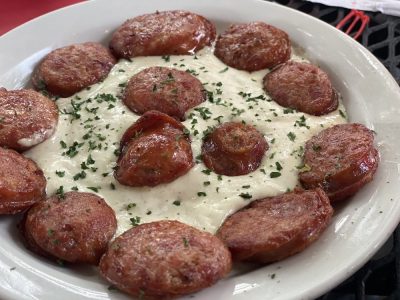 Real alligator shipped in from Louisiana, fried up and served with our homemade Creole Mustard Sauce.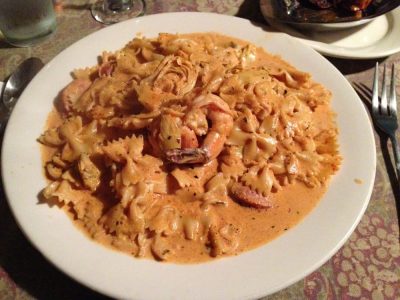 Jumbo Shrimp, Alligator Sausage, artichoke hearts, and mushrooms in our Ragin' Cajun cream sauce tossed with bow tie pasta.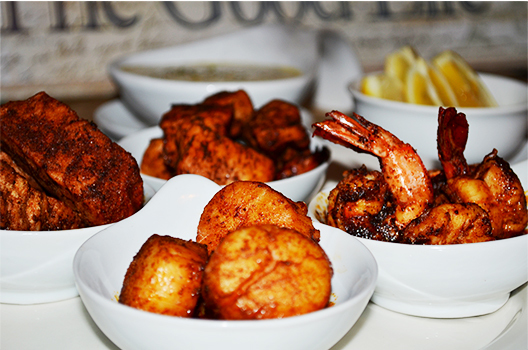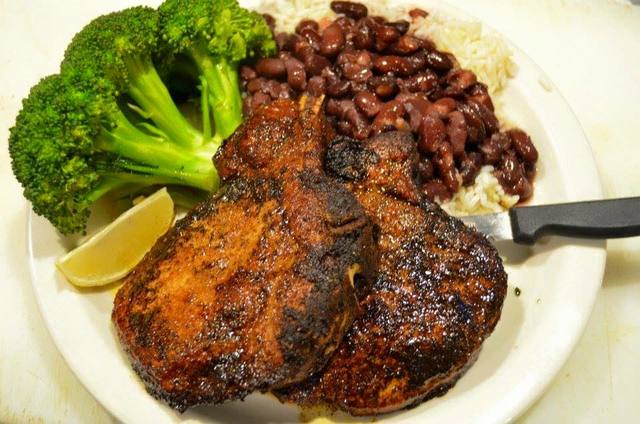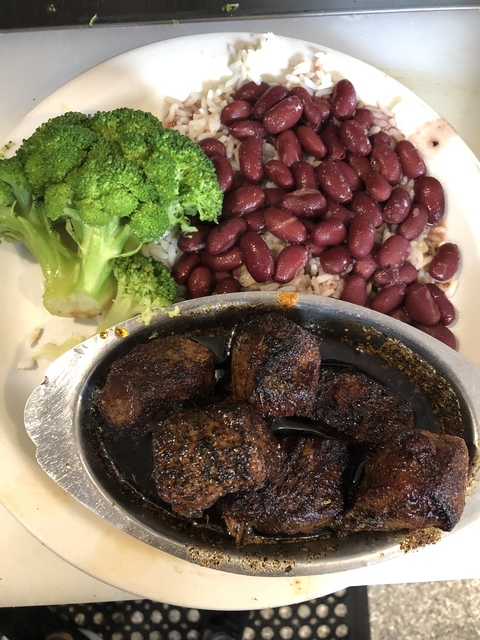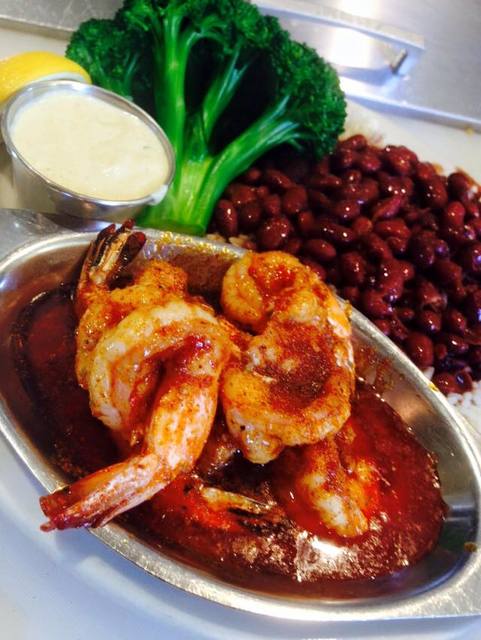 Never disappoints Another great meal for a birthday celebration this week. Appetizers Cajun shrimp and Cajun scallops were delicious as was the lobster bisque. Swamp Daddy pasta is one of our favs and the sirloin tips were great too. We love the fresh hot bread with roasted garlic. The service is always friendly and attentive!
Wonderful atmosphere, outdoor dining, good food Try the beef tips and jambalaya! Every dish I've tried in the last few years has been satisfying, the atmosphere is great, outdoor patio on Route 35 may be a little noisy at times but also has a great sunset view of the marina. Pre-Covid, they had good live music -- I hope that they can bring that back soon. Out-of-town friends have loved this place when I brought them here.
Awesome service and food Our first experience here. We were very impressed, first of all, with their COVID-19 compliance to keep their staff and customers safe. They have outdoor dining requiring reservations and limiting the amount of people there at any given time. After you get your reservation confirmed, they send a very detailed text about what to do when you get there and protocol to follow. This impressed us so much that we knew we would be safe and have an excellent dining experience. Table were very well spaced. Staff was courteous, attentive and very helpful. The food was excellent. We had the Alligator Bites served with a delicious dipping sauce and enough for 2 to share. I had the Lobster Bisque, which was very good and served in a large bowl. My husband had the Baton Rouge with shrimp and said it was very good. I had the Cajun Grilled Shrimp which was delicious. I brought home some of the Red Beans and Rice,e enough for a lunch. Heary portions for both. We will return.
BEST DINNER THIS WEEKEND!! This place is a gem! We arrived and we did not have reservations and they made sure to find us an outside table. The blackened catfish, spicy clams and garlic shrimp were all exceptional! The staff are amazing and so friendly.
Best Covid compliance! We have a summer house in Belmar and were there for ten days. We went out to dinner at 8 different restaurants. Some are more serious about Covid compliance than others, Rajin' Cajun was the BEST, by far. You have to make a reservation, so it was great that you don't have to stand around for an hour waiting for a table with people who don't care enough to wear a mask. The tables were well-spaced. Timed reservations were spread out so you don't walk by too many people. They even send out information to make sure you are aware of their protocols. Servers were all terrific, too. Still managed to provide attention while being safe.We've been coming here every summer since it opened in 1992. The food is still fabulous with generous portions, and reasonably priced for what you get, especially since it is still BYOB.
Awesome food Absolutely an awesome experience. Service was very good and attentive. Must try the gator...delicious. All food was awesome.
Ragin' Food Been passing by this place for years and finally got together with some people to go and was not disappointed. The servers are all super nice, friendly and helpful. The food was amazing! Highly recommend a visit here. The decor makes you feel like you are in New Orleans, and if there is comfortable weather outside, I recommend asking for an outside table if they can accommodate. Beautiful outside set up, and live music some nights. Overall 10/10. If you are looking for an awesome Cajun food experience at the jersey shore, look no further.
rlabraham333 I really enjoyed my entrée here and so did my friend. I wasn't sure if I should be expecting a lot of spice, but the dish had all the flavor with out the overkill of hot and spicy. I felt it was perfectly balanced and rich in flavor. I would definitely go here again.
A Little Bit of History:
Est. December 18, 1992
Stepping through the door at Ragin' Cajun is like walking into the living room of someone's house. (Considering it was once a living room) Unlike the awkwardness that would arise on such an occasion, the staff here welcomes you with open arms. Just like Tracie always had…
Tracie Orsi-Godier sadly passed away February 1, 2015 after a short but mighty battle with Bladder Cancer. She was the original everything at Ragin' Cajun & our forever favorite Creole Girl. Not much has changed at Cajun since her passing. Our hearts are heavy but we know she is smiling down on us. The food is still cooked exactly like she taught us and we were able to do some renovations that were on her to-do list. While there's no way to possibly fill her shoes, we shall continue to follow the footprints she left behind.
1102 River Road, Belmar, NJ
Wednesday & Thursday 5:00pm – 9:00pm
Friday – 5:00pm – 10:00pm
Saturday – 4:00pm – 10:00pm
Sunday – 4:00pm – 9:00pm
(RESERVATIONS SUGGESTED)

*Groupon & Restaurant.com certificates purchased AFTER 2016 can be redeemed for dine-in only and are not valid on Friday or Saturday
*WE NO LONGER ACCEPT CERTIFICATES PURCHASED PRIOR TO 2016*
Sittin' bayou makes me hot!